Features  For The Tongue Drum :
High-grade stainless steel, round shape design with smooth surface, and can produce a variety of tones.
Easy to play, you can play it easily with the included drum mallets or with you hands, and the note sticks will help you to make great sounds.
No musical background is needed, just follow your heart to explore, and its ethereal can purify your mind and soul, and achieve your inner peace.
Great for personal meditation, yoga practice, zazen, music therapists, performances, etc.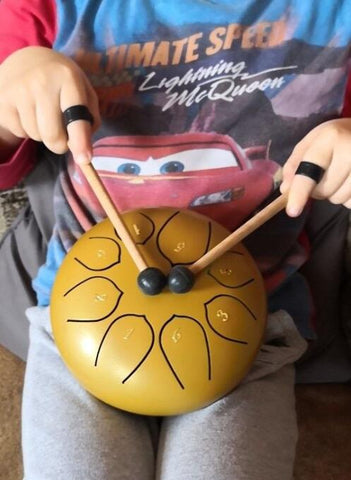 Tongue Drum For Sale, it can produce a clean, ethereal, Buddha-like sound.which can relives stress and bring relaxation to your life.Protective lacquer finish guards against tarnishing, scuffs, and scratches. 3 rubber feet isolate the drum sonically for unfettered tone.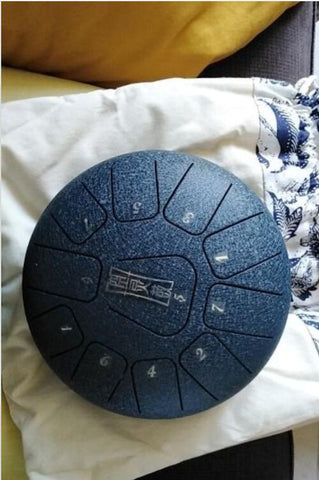 PLAYABILITY
The Kurd 10 is a 10 note tongue drum, which means it has an extra note at the top of the drum.  The extra note allows for an additional low note that adds a rich bass note to the chords you play.  
It is easy to find a melody using this happy drum, and it is also great for playing with steel string instruments like mandolin, guitar, dobro, etc.  It is great for jamming with friends, as well as for personal playing and meditation.
BENEFIT
The Kurd 10 note drum includes both major and minor tonalities blended to create a versatile drum with many melodies ready to come to life.  It doesn't limit itself to one style or feeling, so you can easily let your spirit flow through the drum.
It has so many personalities to play with that you won't get bored easily.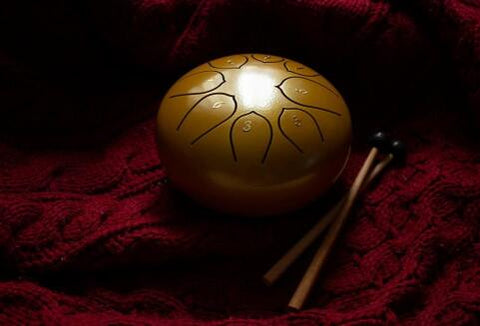 ---