Hero Official Retailer - The Adjustable Elastic Ankle Brace
The Adjustable Elastic Ankle Brace, professional strap can add the pressure on your ankle to prevent the sprain
Breathable and sweat-absorbent, more comfortable.
With a strong protective effect to reduce ankle pain, ankle weakness and to prevent sports damage.
Esigned to perfectly support your injured ankle, adjustable design for maximum fit and comfort.
Comfortable and warm to wear without hindering you to wear shoes and socks, suitable for a variety of physical fitness exercise.
Application: mountaineering, running, taekwondo, ball sports, fitness, recovery after injury, etc.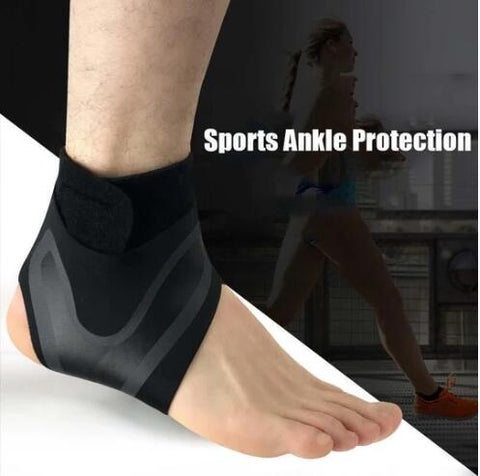 The ankle brace is a complex body part of ligaments, tendons, muscles, bones and joints. It is frequently at the painful end of common athletic injuries.

The ankle is critical to your movement and McDavid have put critical thinking into their SportMed ankle products.
It support with straps is a completely breathable pull-on anklet with two elastic "figure 8" adjustable Velcro straps for graduated support. It provides mild, soft-tissue support and compression. This wrap does not contain neoprene and is therefore ideal for those with neoprene allergies.
---