Get the Rest You Deserve With Travel Pillow.
Sleep anywhere with the travel pillow,the perfect companion on any journey. Use when travelling on trains, planes, coaches, cars, cruises ...use anywhere and everywhere.It is made with buttery soft material for the ultimate comfort. Unique design allows you to relax and rest with deep sleep. Travel comfortably in a natural forward position that allows you to play games or watch movies on your phone inside the pillow!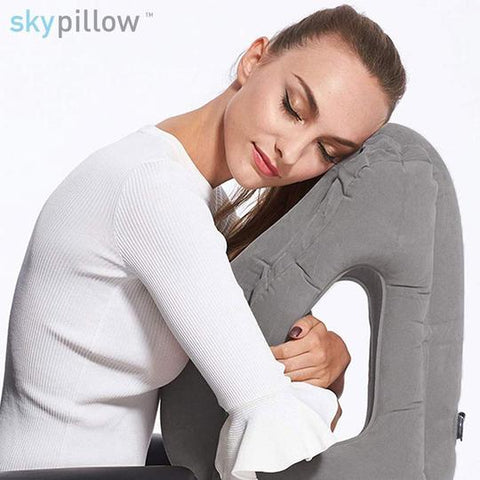 The Inflatable Travel Pillow will help you rest better so that you'll arrive refreshed and ready to enjoy your day. It's the next best thing to a bed when you're travelling.
HOW IT WORKS
Travel is essential. Time is precious. Sleep is priceless.
We believe that every traveler should arrive at their destination feeling relaxed and refreshed, so that they don't miss a moment of their day.
The Travel pillow is the essential travel companion.
It does the work. You do the rest.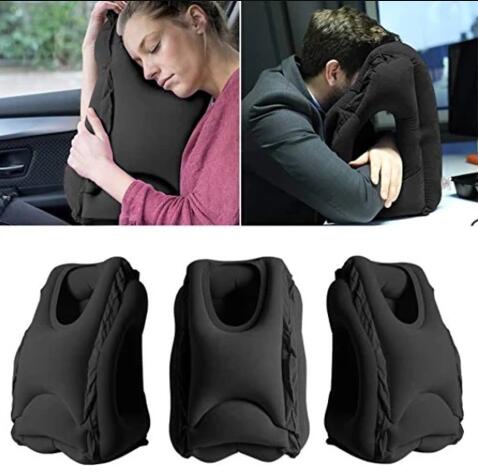 Product Description:
Travel Pillow Made of High quality PVC which with Soft Fabric Cover, Unique Design and Travel Comfortably in a Natural Forward Position, Allows You to Watch Movies or Play Games On Your Phone Within this Pillow!
LIGHTWEIGHT AND PORTABLE
These Pillow only 320g Weight ,With Compact Carry Bag ,Portable to Take it for Airplanes, Cars, Buses, Trains, Office Napping, Camping
MULTI-USE AND ADJUSTABLE
Different Ways to Use it , Choose Your Most Comfortable Posture, Making it Easier to Relax, Fall Asleep, and Stay Asleep Longer.
---